Welcome to Glove Mansion, my fellow glove lovers!
Site stats: 92 models

21,551 photos

267 videos
Accidental handjob at the dentist
January 20, 2021, 18 mins 15
You are seeing me, your dentist, for a check-up...nothing unusual at all...until I notice your patient gown is hiding something underneath. Are you getting hard from my dental exam? My surgical gloves? Or is it both? I decide to take matters in to my own hands and jerk you off whilst continuing the check-up...
Contains: medical, latex gloves, mask, POV, handjob, cum on gloves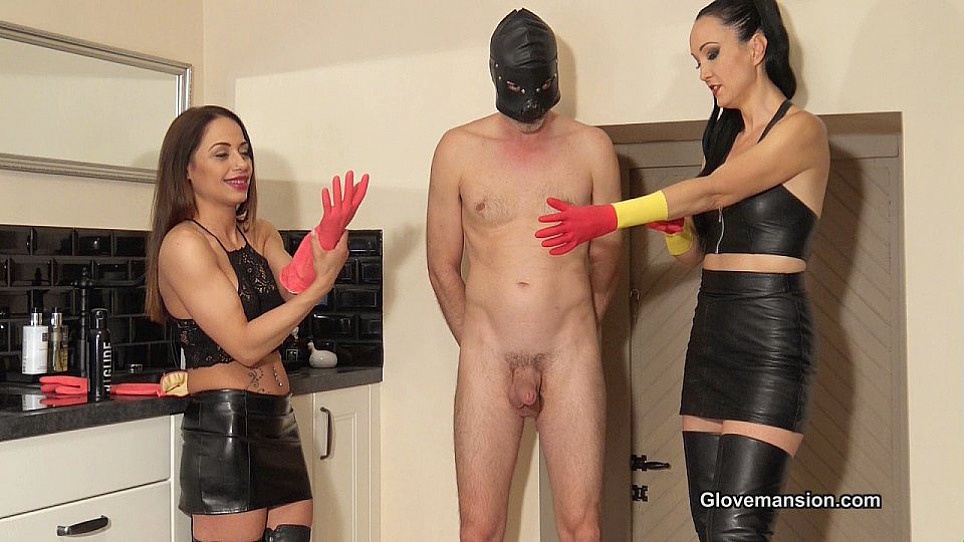 Rubber glove wanker milked part 1
January 16, 2021, 7 mins 44
Our rubber gloves smell funny. We demand an explanation from our house slave but we already know the answer: he has been using our kitchen gloves to wank himself off with.
Contains: household gloves, boots, femdom, handjobs, fitting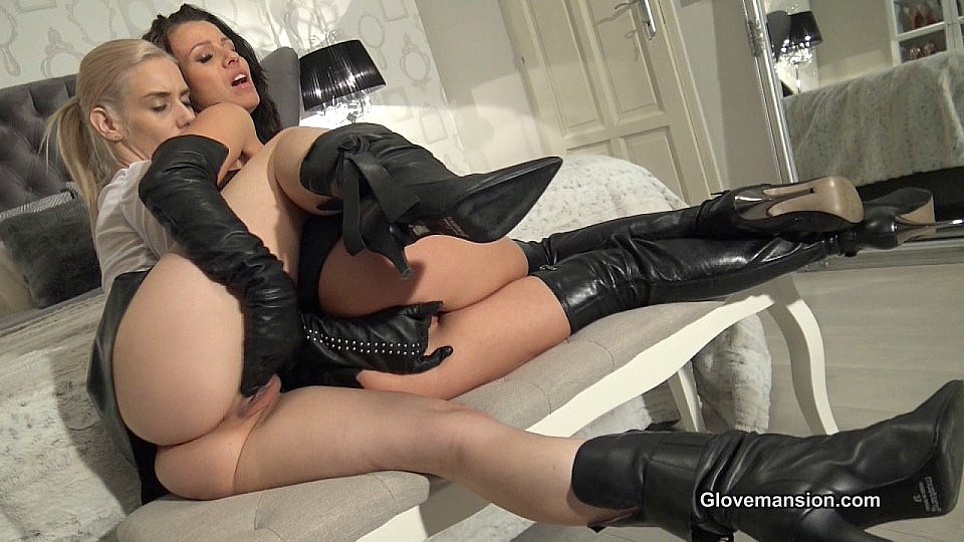 Long leather gloved lesbians
January 12, 2021, 11 mins 04
Wow! These girlfriends look so hot in their leathers, especially those long black leather gloves... Nesty and Vicky love playing with each other and using their gloved hands to masturbate and make each other's pussy wet!
Contains: blonde, leather gloves, girl/girl, boots
Cum covered surgical gloves part 2
January 8, 2021, 8 mins 48
Nurse Liz and I, Fetish Liza test several pairs of gloves on his cock and balls to see which ones give the most sensation. After all the testing and wanking, we finally release him and make him spunk on all the gloves.
Contains: handjob, POV, blonde, latex gloves, cum on gloves, medical
Rubber gloves and boots JOI
January 4, 2021, 9 mins 08
Rubber...is there anything that excites you more? Simply looking at me as I slip in to my rubber gloves is getting you hard already. Join me as we explore your love for rubber boots and gloves and stroke your cock for me. Let's get you dripping with excitement before releasing yourself on to my gloved hands and Hunter wellies.
Contains: boots, household gloves, strap-on, JOI, POV
Leather gloved executrix
December 31, 2020, 10 mins 54
She is the first you see when you wake up, dressed in leather...She is a femme fatale, sexy and dangerous. You have no idea why you are on the floor but you can't move and you feel mesmerized by her black leather gloves. She will reveal all to you...and she will be the last you see. Her gloved hands are not only for teasing but are her execution weapons.
Contains: leather gloves, POV, executrix, fitting, boots
recent photo updates
high resolution images inside