Welcome to Glove Mansion, my fellow glove lovers!
Site stats: 86 models

21,147 photos

166 videos
Horny gloved luxury lady
February 20, 2018, 8 mins 03
Yasmin loves her luxury items, especially leather and gloves. She will explain to you in words and visuals why she loves these Burberry gloves so much. A great tease by a sexy, hot and very demanding gloved girl.
Contains: high heels, leather gloves, stockings, big boobs, fitting, tease
Duo leather gloved milking part 2
February 16, 2018, 8 mins 56
Helpless and tied up, our glove slave gets teased mercilessly by our leather gloved hands. He is so desperate to cum now, ha ha. Watch how he gets smothered by our gloves before he gets to shoot his load
Contains: leather gloves, blonde, femdom, handjob, bondage, cum on gloves, high heels
Horny glove fetish exam part 2
February 12, 2018, 7 mins 17
Linda gets a deep exam by kinky nurse Liza who inserts her surgically gloved fingers inside her female patient. This girl is so wet! She clearly has the be diagnosed as a horny glove fetish lover.
Contains: latex gloves, medical, girl/girl, toy, blonde, high heels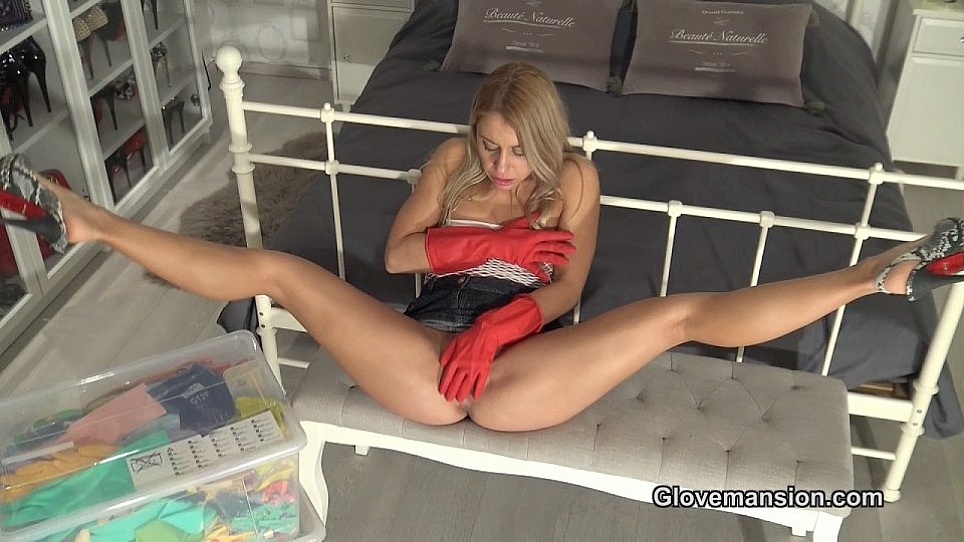 Nikki's rubber glove addiction
February 8, 2018, 10 mins 35
Nikki can't help herself, she is drawn to the big boxes full of rubber gloves! They smell so good and there are so many of them! She simply has to try them on and test them out on her wet pussy.
Contains: fitting, household gloves, blonde, solo, masturbation, high heels
Our cockold glove slave part 1
February 4, 2018, 7 mins 55
Watch our leather gloved hands and drool! Miss Tina and I grab your attention with our leathers and you know you are going to be a good boy, a good glove slave, aren't you? We love having fun together and teasing you with our sexy bodies and outfits. The pleasure is all OURS, you can dream of this....you are nothing more than our cuckold slave
Contains: boots, leather gloves, girl/girl, femdom, strap-on, pantyhose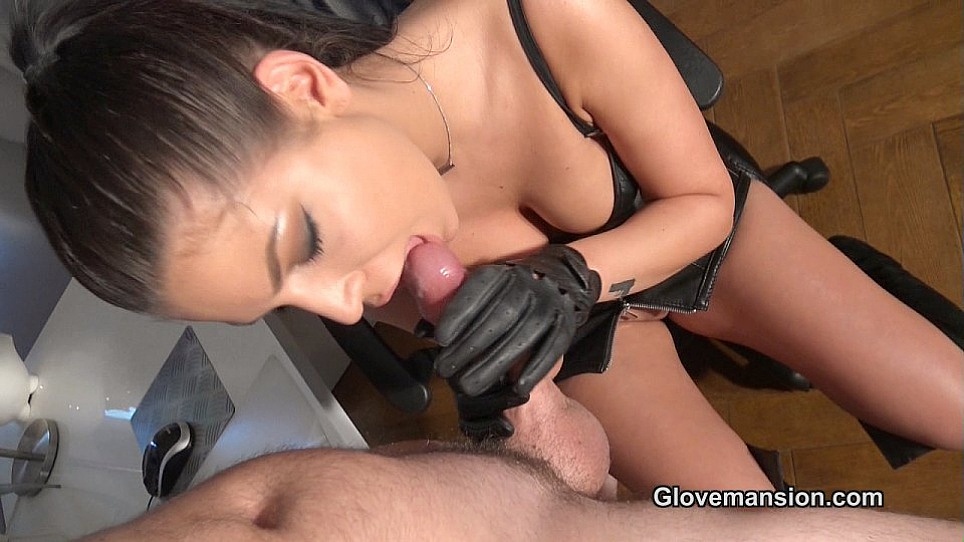 Leather glove pervert milked
January 31, 2018, 11 mins 16
Annie loves her Leather and gloves but it seems she is not the only one! She just got caught perving over the number 1 glove fetish site and now she has a big and very hard cock in front of her! It seems these two glove perverts are going to have some sexy fun with a pair of leather gloves and the outcome will be a big load of spunk of course!
Contains: leather gloves, boots, handjob, POV, cum on gloves, masturbation
recent photo updates
high resolution images inside