Welcome to Glove Mansion, my fellow glove lovers!
Site stats: 80 models

22,383 photos

232 videos
Dominated leather girl part 2
May 24, 2016, 9 mins 33
Slave girl Alexa has no control over her orgasm, though she always loves to masturbate with her leather gloves. Now she is at the mercy of her gloved Master who loves to tease her pussy with the magic wand vibrator until she is about to explode.
Contains: blonde, slave girl, leather gloves, enforced orgasm, toy, boots
Chastity sex slave part 1
May 20, 2016, 10 mins 55
The touch of her leather gloves drives Tina crazy but even more so when she can tease her male sex slave. She won't fuck him, she has his cock locked in chastity but she can ride and squirt all over the strap-on cock she attached to him. Cruel yet so horny!
Contains: leather gloves, boots, femdom, boy/girl, chastity, strap-on, squirting
Latex maid strap-on fucked part 1
May 16, 2016, 7 mins 39
Such a hungry and horny rubber maid! Alexa can't get enough of my household gloves on her lips. We both love playing with our gloves and I get her so wet! My fingers slide in her pussy so easily, stretching it for my strap-on cock. Would you like to join us for some kinky gloved fun?
Contains: household gloves, latex, high heels, girl/girl, blonde, strap-on, pantyhose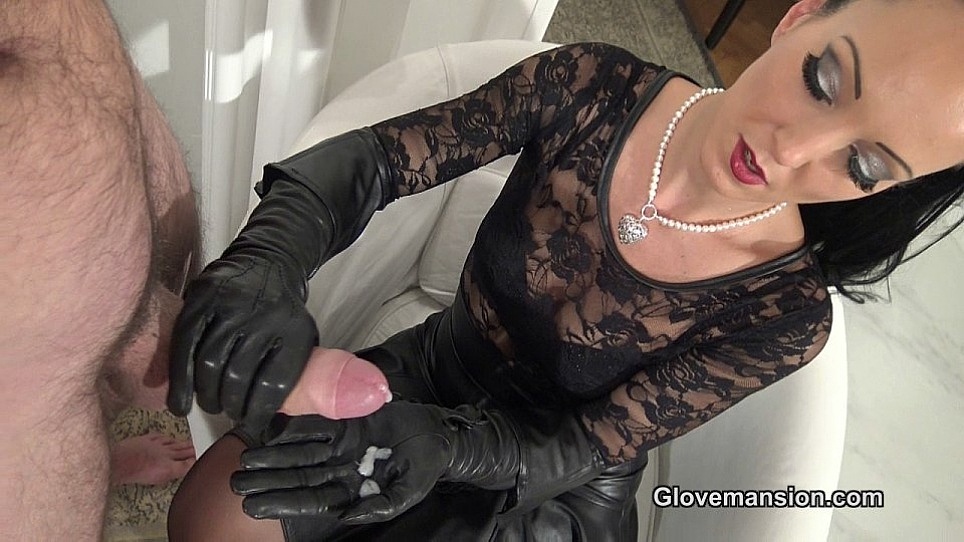 Blackmailed by horny stepmom
May 12, 2016, 10 mins 17
Here is one very sexy and naughty taboo fantasy for you! Imagine your stepmom was this hot and she found out you were always perving on her and her leather gloves. Now imagine she seduced you and you found yourself with your pants down, your hard cock in her gloved hands...
Contains: leather gloves, stockings, boots, taboo, handjob, POV, cum on gloves
Medical glove tease with Tina
May 8, 2016, 8 mins 11
Rubber nurse Tina invites you to come closer for a sexy glove tease. Watch how she slowly puts on her tight surgical gloves and listen to her voice as she sucks you in, more and more. Keep following those hot latex gloved hands, all over her body...
Contains: latex gloves, medical, stockings, fitting, high heels, solo, tease
Very messy latex sex part 2
May 4, 2016, 9 mins 02
Are you ready for some hardcore glove sex? Because we sure are! With my latex catsuit unzipped, I can easily pleasure my pussy. My rubber gloves feel so amazing on my clit as his cock fills me up. It feels even better to feel his hot spunk through my gloved hands as I rub it on to my wet and horny pussy.
Contains: latex gloves, boots, boy/girl, cumshot
recent photo updates
high resolution images inside