Welcome to Glove Mansion, my fellow glove lovers!
Site stats: 69 models

22,942 photos

470 videos

Cum on medical mask part 2
July 22, 2014, 8 mins 42
It is getting VERY horny in the medical office as the gloved nurse gets a good, hard pounding. She loves to massage her clit with her surgical gloves until she cums. And afterwards feel a huge load of CUM on her mask as well.
Contains: mask, latex gloves, medical, stockings, high heels, boy/girl, cum on mask, blowjob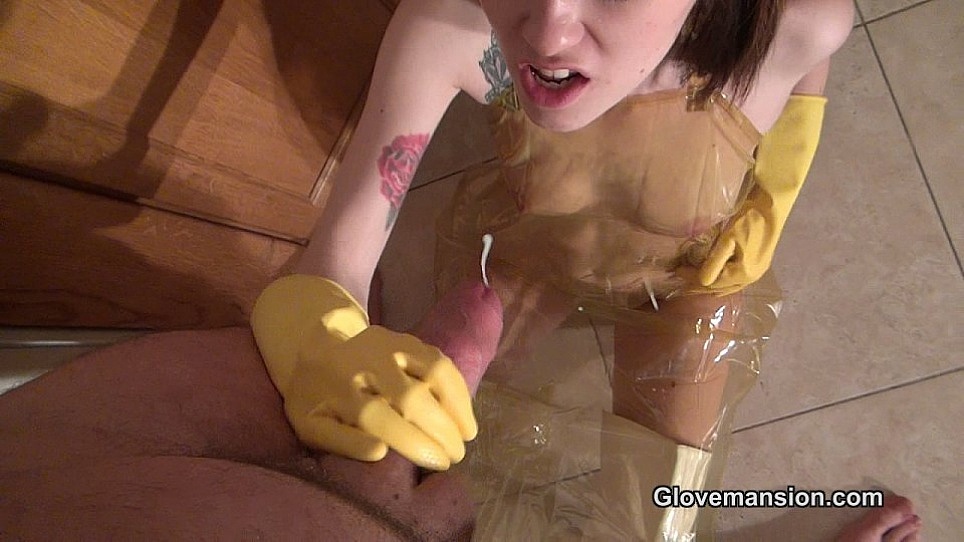 Misha's messy handjob
July 18, 2014, 7 mins 21
Are you ready for Misha? Because she is eager to tease your cock with her sexy body and rubber gloved hands. She loves to stroke you and tease you with her clear PVC apron. Would you like to cum for her?
Contains: apron, household gloves, boots, handjob, cum on apron

Wet gloved girls
July 14, 2014, 10 mins 55
Sexy satin gloved girlfriends Amirah and Nesty take a bath together and discover the pleasure of wet gloves. They love it and you will enjoy how these two hotties have some lesbian fun. Would you like to see them all soaked for you?
Contains: satin gloves, stockings, blonde, lingerie, girl/girl

Masked nurse gets fucked
July 10, 2014, 11 mins 59
Nurse Linda kept her "special" patient till the end of her shift. He is there to give her pleasure with his mouth. Whilst he breaths warm air through his dildo tube, Linda relaxes, enjoys wearing her mask and fingers her clit with her surgical gloves. Now this is kinky!
Contains: blonde, mask, latex gloves, boots, medical, boy/girl, toy

Bound double handjob part1
July 6, 2014, 9 mins 05
New "Glovemansion" Domme Maya Liyer and I have so much fun tormenting our bound glove slave. He gets treated to a very special electro wand before we both smother his face with our asses and hands. He can't help but get hard, much to our amusement.
Contains: bondage, handjob, dungeon, femdom, asian, leather gloves, latex gloves, high heels, breathplay, stockings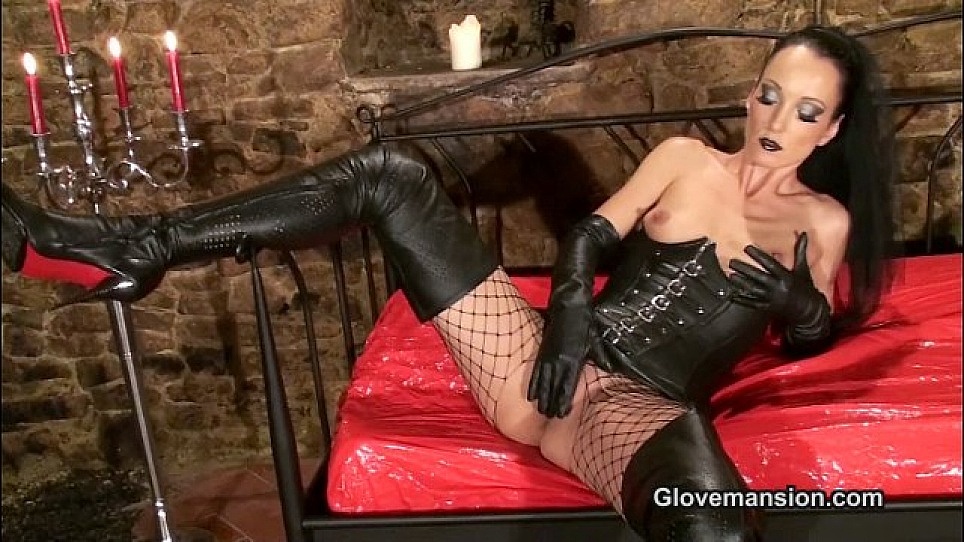 Horny Black Widow
July 2, 2014, 7 mins 36
The "Black Widow" is ready for her next prey. Fully dressed in leather and all gloved up, she admires herself in the mirror. Who will she seduce next? Who gets to smell those gloved hands once she is done pleasuring herself before the next "kill"?
Contains: leather gloves, solo, masturbation, boots, pantyhose
recent photo updates
high resolution images inside