Welcome to Glove Mansion, my fellow glove lovers!
Site stats: 86 models

21,175 photos

173 videos
Handjob by the doctor and patient part 1
August 19, 2018, 8 mins 41
Sneaking in to the exam room and spying on the doctor and her female patient?! Come here and explain yourself, young man. Is it our latex gloves that turn you on? Lay down on the bed so we can inspect your hard cock and make it even more throbbing with our gloved hands. We will jerk you off until you spunk hard!
Contains: latex gloves, handjob, pov, medical, stockings, high heels, mask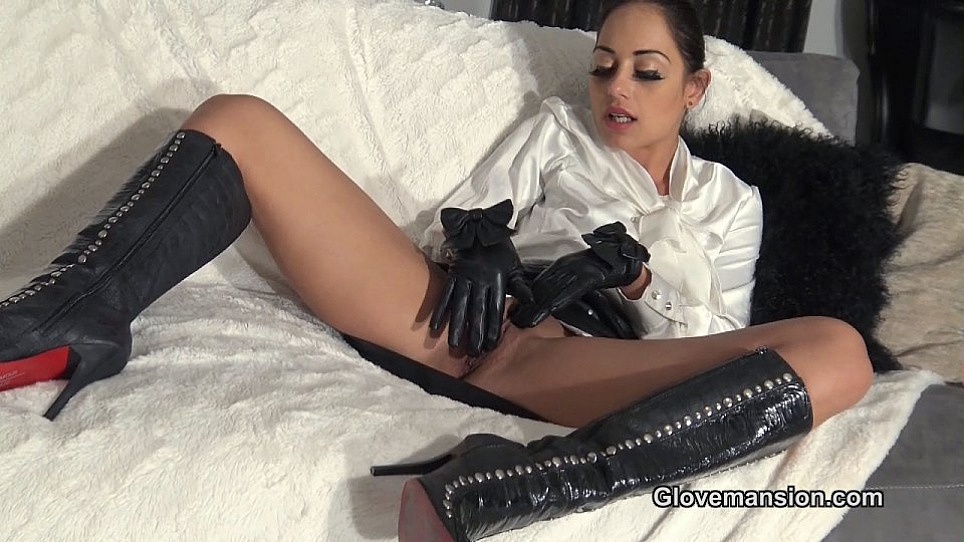 Black leather gloved masturbation
August 15, 2018, 7 mins 36
Nomi is relaxing in her leather outfit. Her sexy wrist length leather gloves are turning her on. They feel amazing on her skin and she cannot help herself but start playing with her wet pussy. A gloved orgasm is always the best.
Contains: leather gloves, boots, solo, masturbation
At the doctor's practice part 1
August 11, 2018, 7 mins 15
Lucy Zara and Frankie Babe are feeling very naughty after a long day at the medical practice. The last patient will be going soon, so they glove up and start teasing each other. Now they are finally alone, these hot busty blondes can finger, lick and kiss each other until they cum. Such a horny medical duo!
Contains: blondes, big boobs, girl/girl, medical, latex gloves, fitting, boots, stockings, high heels
Rubber glove lover caught part 1
August 7, 2018, 8 mins 27
What is Nikki doing? Is she really sticking her head in the rubber gloves box? It seems so! And now Fetish Liza is coming in! Ohoh, that is what they call...being caught in the act! Both girls are a bit surprised by the situation but of course snooping in ones private glove collection cannot go unpunished or atleast not without some horny gloved action. And it seems somebody came prepared....
Contains: fitting, household gloves, blonde, strap-on, high heels, girl/girl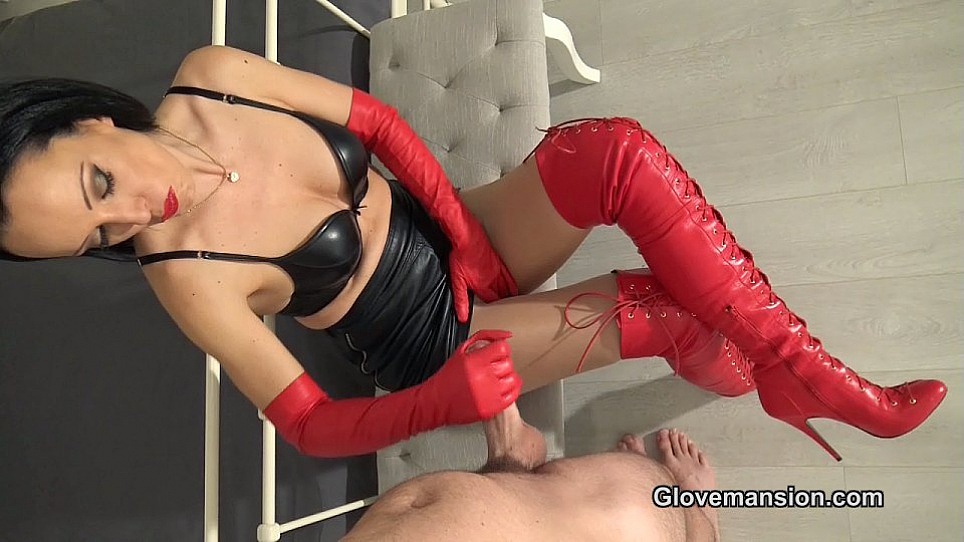 Our lust for leather gloves
August 3, 2018, 13 mins 14
These vintage red leather gloves are amazing, aren't they? They are so sexy with those buttons and they feel super soft. I bet you want to feel them on your balls and slowly jerk your cock. Let's both enjoy this horny pair and make you cum hard on them.
Contains: fitting, leather gloves, boots, pantyhose, handjob, cum on gloves, POV
Gorgeous asian in leather
July 30, 2018, 8 mins 40
Follow the stunningly gorgeous Natalia Forrest as she takes a walk through the garden in her leather knee high boots, tight mini skirt and long leather gloves. She is so hot and naughty...she knows what turns you on! Watch how this sexy asian babe rubs her leathers, bends over to show you her leatherclad ass and lets her gloved hands wander towards her pussy. Masturbating outdoors is just extra hot!
Contains: asian, outdoors, skirts, leather gloves, boots, solo, masturbation
recent photo updates
high resolution images inside