Welcome to Glove Mansion, my fellow glove lovers!
Site stats: 86 models

21,223 photos

185 videos
Messy handjob with household gloves part 2
January 19, 2019, 7 mins 18
Using kitchen gloves and an apron for wanking is fun. Just lay back and enjoy the view of my rubber gloved hands stroking you. I will make you cum on to my yellow gloves and shiny apron, so they are both very messy and sticky, just the way we like it.
Contains: household gloves, apron, POV, handjob, high heels, pantyhose, cum on gloves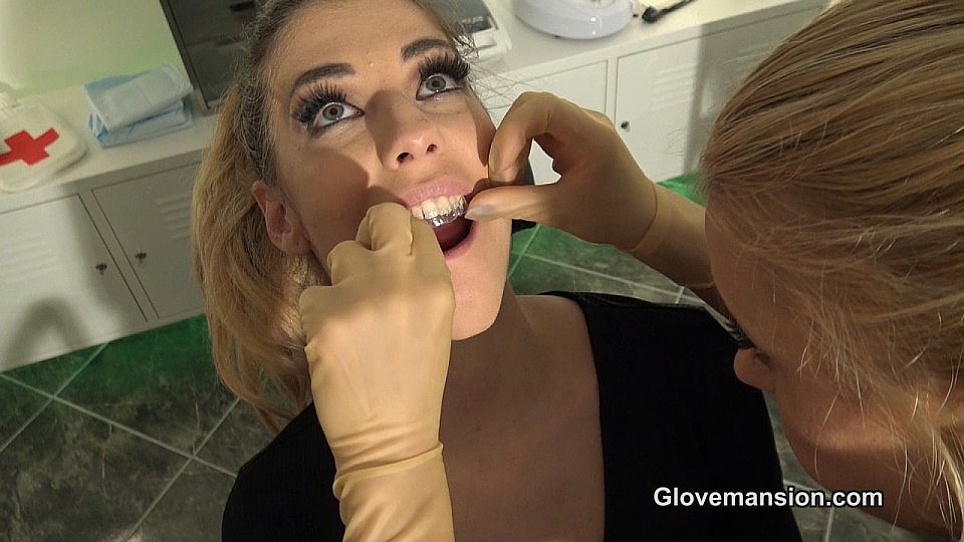 Hot blondes love dental play part 1
January 15, 2019, 11 mins 26
Miss Shona is a bit nervous as she is sitting in the dentist chair, waiting for dentist Nikki to arrive. But she does not need to be afraid, Nikki is very pro and superb at her job... She starts with the dental exam and checks all the teeth for cavities then proceeds with the dental braces miss Shona needs. Of course she also checks out her hot blonde patient once in a while and even entices her to slip in to some surgical gloves as well. This is going to get very hot, very soon!
Contains: medical, blonde, latex gloves, high heels, fitting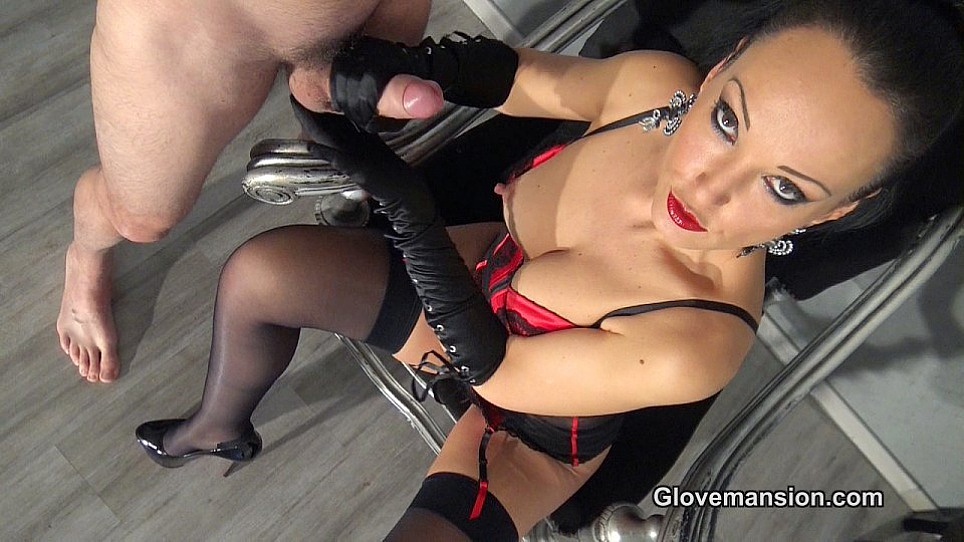 Satin gloves full of cum
January 11, 2019, 11 mins 02
We both love the look and touch of satin gloves on our skin. Who could resist these shiny black gloved hands of mine? I can tell your cock and balls are loving these. My stroking motion makes your dick throb so much. Once I have you ready to cum, you shoot out a huge amount of spunk on the entire length of my satin gloves. Wow!
Contains: satin gloves, POV, handjob, cum on gloves, lingerie, stockings, high heels
Rubber gloved strap-on lesbians part 2
January 7, 2019, 6 mins 47
It's getting hot in the kitchen! Gloved girlfriends Tina and Nomi are fully enjoying their rubber gloves and strap-on cock. Miss Tina expertly fucks her friend in several positions, a very hot gloved clip!
Contains: household gloves, girl/girl, boots, strap-on, high heels
Cute blond in leather and satin
January 3, 2019, 7 mins 03
Wow, Nesty looks amazing in leather and satin, combined with boots and gloves she is even hotter! And she is feeling very horny in this outfit, as you can see...she loves to feel her gloved hands on her naked pussy!
Contains: blonde, skirts, leather gloves, boots, solo, masturbation
Surgical gloves and condom handjob part 1
December 30, 2018, 16 mins 34
For the lovers of thin surgical gloves and condoms! I will put my latex gloves on very slowly and lube up your cock and balls, package your dick in a nice rubber condom and start stroking you. I can see how hard you are getting from feeling these layers of rubber, so I prepare my strap-on cock as well...
Contains: latex gloves, fitting, handjob, strap-on, anal, POV, pantyhose, lingerie
recent photo updates
high resolution images inside