Welcome to Glove Mansion, my fellow glove lovers!
Site stats: 81 models

22,215 photos

190 videos
Milked medical prisoner part 3
October 23, 2016, 13 mins 46
Sounding, electrics and his cock teased by the surgical gloves of Miss Mighty and Fetish Liza. The latexclad prisoner will soon get his release, he will be milked in to a condom so the nurses can examine his sperm sample.
Contains: latex gloves, medical, femdom, BBW, cum in condom, pantyhose, sounding, electrics
Addicted to our household gloves part 1
October 19, 2016, 8 mins 51
Have you noticed our household gloves? I bet you did. My maid Nikki and I also know that our gloved hands get you so excited and hard. What will get you even harder is seeing these sexy rubber gloves in action, wouldn't it? Why don't you join us then?
Contains: household gloves, blonde, pantyhose, high heels, girl/girl, stockings
Military rubber milking part 1
October 15, 2016, 7 mins 22
Latex Lucy and I team up again for a very horny latex clip. Our male prisoner will get our full attention and it seems his cock is happy with that idea. His huge erection is perfectly teased by my rubber gloves and the thought of Lucy's big lips around it.
Contains: latex gloves, boots, handjob, femdom, big boobs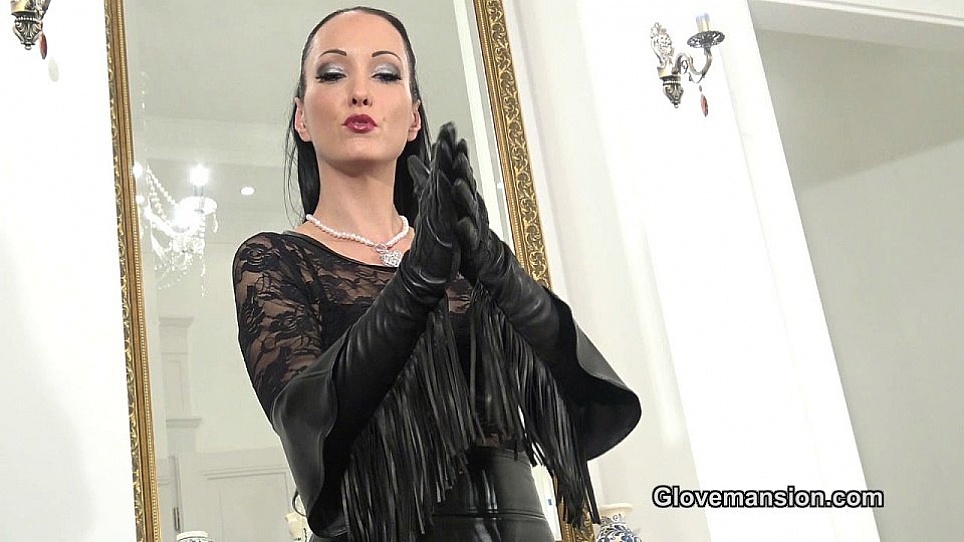 Inhale My Prada gloves
October 11, 2016, 6 mins 54
Get ready to inhale my soft leather gloves. I will pull them on slowly and give you a closer look of these beautiful black gloves. Just imagine these gloved hands over your nose and mouth and let them work their magic on you...
Contains: leather gloves, fitting, solo, tease, boots, stockings
Milked by masked nurse Amirah part 1
October 7, 2016, 8 mins 04
Need a quick fix of kink? Then let nurse Amirah take good care of you. This sexy gloved girl in latex will surely get your temperature rising. Her surgical gloves feel amazing on your cock and balls, don't they? Would you like to see more?
Contains: medical, mask, latex gloves, POV, handjob, apron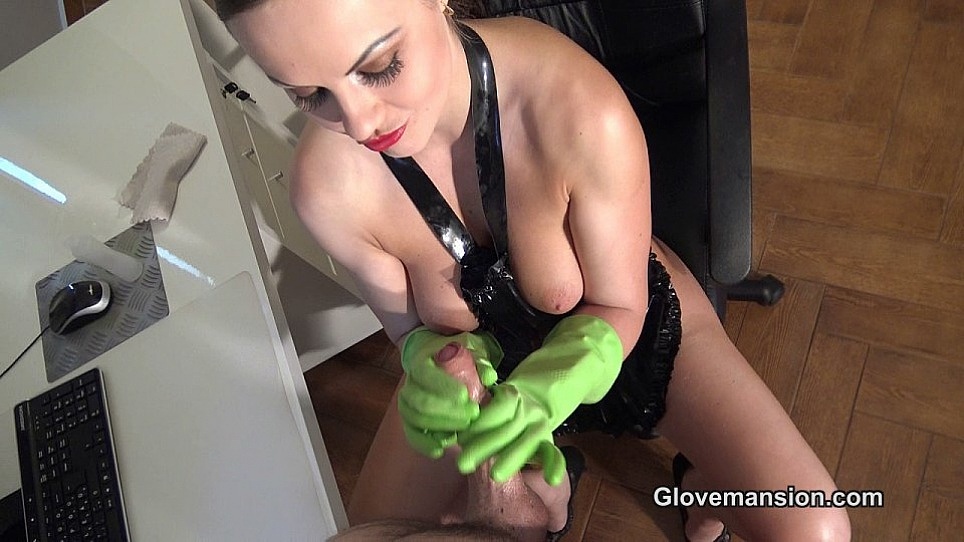 Rubber maid Tinas glovejob
October 3, 2016, 10 mins 30
Sometimes less is more: one hot babe, a pair of sexy green household gloves and a shiny apron. I am sure Tina will get your cock hard in no time and treats you to a nice, sensual rubber glovejob. Are you ready to be jerked off by her?
Contains: apron, household gloves, handjob, high heels, POV, cum on apron
recent photo updates
high resolution images inside