Welcome to Glove Mansion, my fellow glove lovers!
Site stats: 86 models

21,159 photos

169 videos
Addict for My vintage leather gloves
April 21, 2018, 7 mins 21
You love the look, you adore the smell and you are mesmerized by these vintage leather gloves. I have your full attention when I slowly slip in to them, making sure each finger is covered in leather perfectly. They make such a great and the palm is perfectly tight. You feel your excitement growing and you must stroke yourself, thinking of my red gloves on your cock...until you cannot hold back anymore.
Contains: leather gloves, fitting, boots, POV, femdom, JOI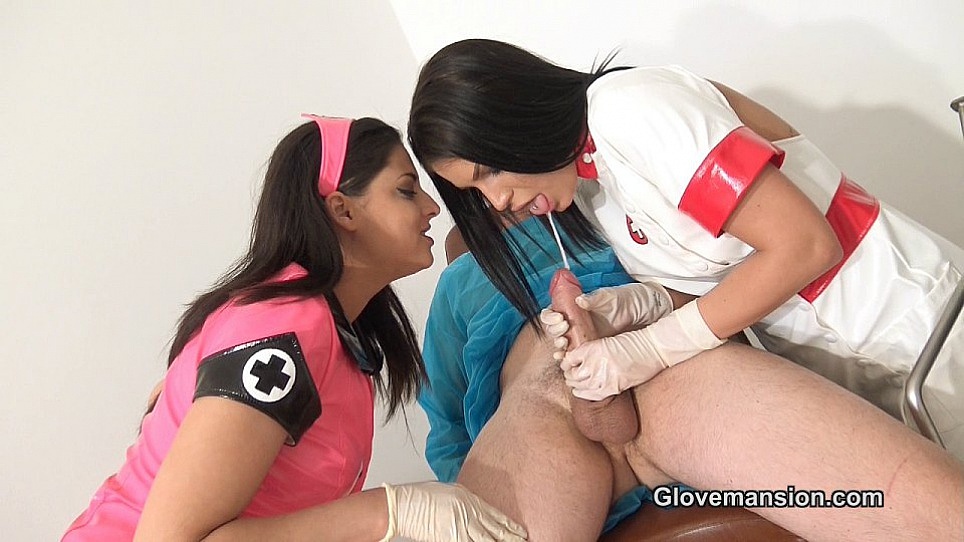 Milked by kinky nurses
April 17, 2018, 11 mins 42
At the special clinic, for men only, nurses Annie and Coco sure know how to treat their patients. They are both such kinky girls and love to tease cocks with their gloved hands and their sexy lips and mouths! Watch how this threesome is both horny and fun. It ends with a nice cumshot after some very hot milking and jerking off by the two girls.
Contains: latex gloves, fitting, medical, handjob, cum on gloves, blowjob, high heels
Fucking the maid POV part 1
April 13, 2018, 8 mins 39
Are you peeking at me whilst I clean up the bedroom? I forgot something, not sure what, maybe my panties? Anyways, all this hard work has make me hungry, hungry for my rubber gloves and your cock. Are you ready to give this maid a good time?
Contains: household gloves, high heels, masturbation, boy/girl, handjob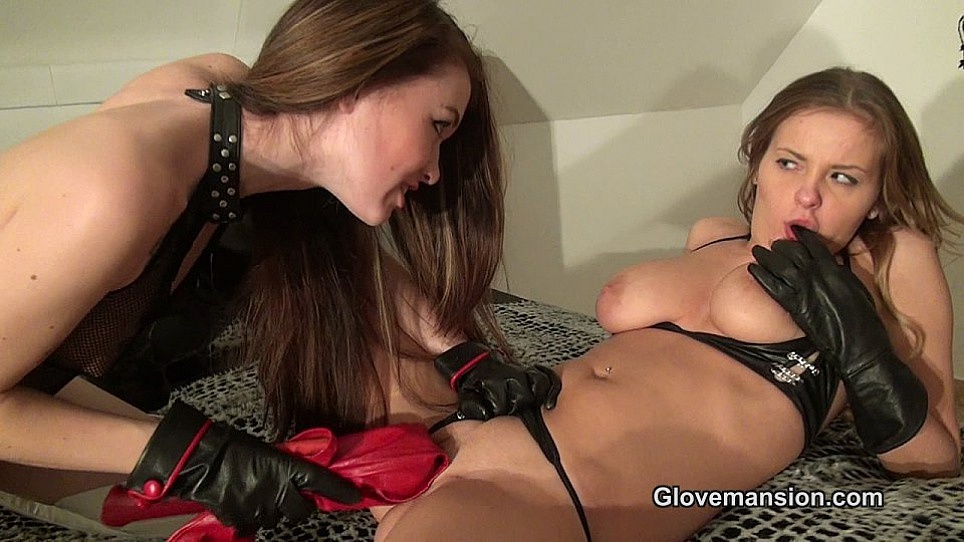 Lesbian leather glove sex
April 9, 2018, 12 mins 16
Are you a big fan of sexy girls in leather gloves? Then let Misha Cross and Candy Alexa treat you to an amazing lesbian glove sex clip. Both girls have so much fun trying on different gloves, ensuring a great fit. They love the smell and taste of leather. They even get a bit creative in ensuring each other the maximum pleasure. Would you like to see these hot booted and gloved babes in action?
Contains: leather gloves, big boobs, blonde, boots, toy, lingerie, girl/girl, fitting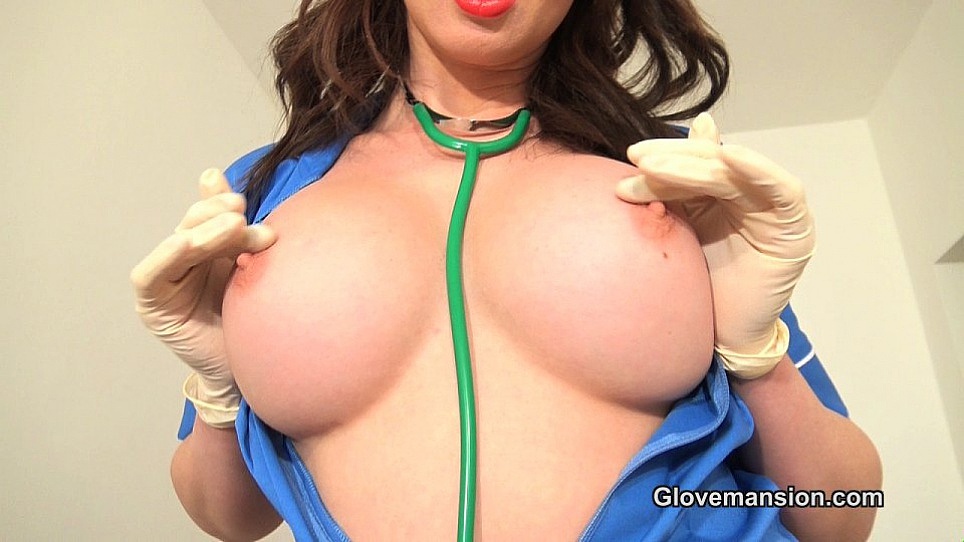 Busty nurse masturbates in gloves
April 5, 2018, 11 mins 42
Nurse Yasmin is ready...for her own deep pussy exam and she loves it when you watch her fingering herself. She snaps on her tight surgical gloves and lays herself on the medical bench so she has easy access to her wet pussy, her big tits popping out of her nurse uniform... She loves the feeling of her latex gloved fingers fucking her hole.
Contains: latex gloves, medical, solo, masturbation, stockings, high heels, fitting, big boobs
Burglar blackmailed and milked part 1
April 1, 2018, 7 mins 36
A GloveMansion classic revamped! Horny for leather gloves? This burglar gets the surprise of his life as the lady of the house just caught him wanking and she then milks him with her leather gloved hands.
Contains: stockings, high heels, lingerie, leather gloves, handjob, fitting
recent photo updates
high resolution images inside